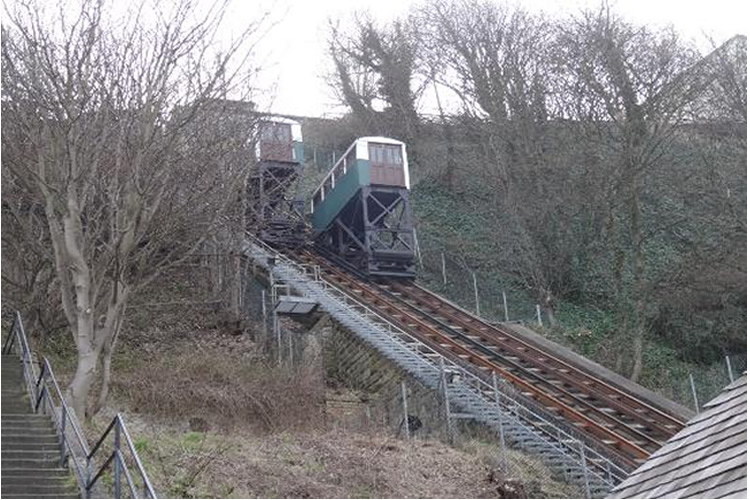 Scarborough Spa cliff lift and Peasholm Park café are back open to customers from today.
As the hospitality sector continues to get back to business throughout the borough, Scarborough Borough Councll was keen to see both facilities reopened swiftly for the benefit of visitors and residents and to help support private sector efforts to rebuild the visitor economy.
The cliff lift provides much needed access to the town's South Bay and its businesses for those less able to manage the footpaths through South Cliff Gardens.
The café, much loved by many new and returning customers who enjoy their refreshments outdoors, complements the other family attractions in Peaholm Park, including the boating lake and Naval Warfare.
The cliff lift and café will operate to COVID-19 secure standards, with the safety of customers and operator Sheffield International Venues' staff paramount. Measures will include strict social distancing and enhanced cleaning. Hand sanitiser will be provided and customers asked to use it.
The number of people travelling in the cliff lift at any one time will be reduced to allow passengers to be seated two metres apart. Unless exempt under the government guidance, passengers will be required to wear a face covering, which they must put on prior to boarding and keep on until after they have alighted from the lift.
Cllr Liz Colling, Deputy Leader and Cabinet Member for Inclusive Growth, said:
"It has been wonderful to see the collective efforts made by so many businesses in the hospitality industry to reopen safely to customers, especially considering the many challenges they have had to overcome to do so. We therefore feel it is vitally important that where feasible and within government guidelines, the facilities we own should reopen too.
"The ongoing effects of the pandemic mean that event venue operators throughout the country continue to face an uncertain future. We would therefore like to thank SIV for their cooperation in reopening the café and cliff lift and helping to support our efforts to rebuild our local economy."