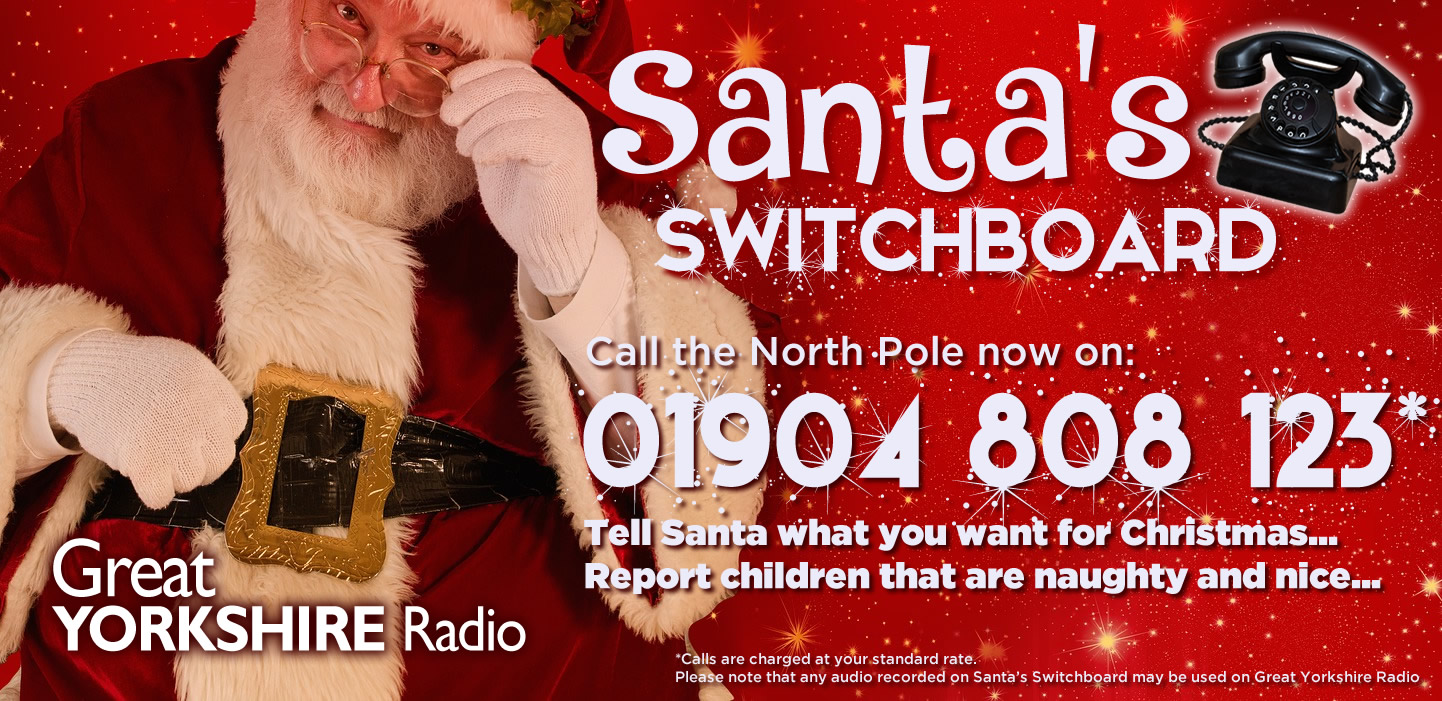 Santa is extremely busy this year, even busier than he has ever been! So, we need your help.
As we are North Yorkshire's Official Christmas Station we have set up a phone number for Santa up at the North Pole to give all the children across North Yorkshire & beyond a chance to call Santa and let him know what they would like for Christmas this year.
There is also a chance for Mums & Dads to leave a message for Santa to tell him whether their children have been naughty or nice... don't worry though - he will be checking all his lists twice.
Call Santa's Switchboard NOW and tell Santa what you would like for Christmas!
Santa's Switchboard
01904 808 123*
Santa's Switchboard is brought to you by North Yorkshire's Official Christmas Station - Great Yorkshire Radio
---
*Terms & Conditions
- Calls are charged at your standard local rate.
- Any audio recorded on Santa's Switchboard maybe used on Great Yorkshire Radio or YO1 Radio.
- We reserve the right to update the terms and conditions on this web page at any time during this promotion.